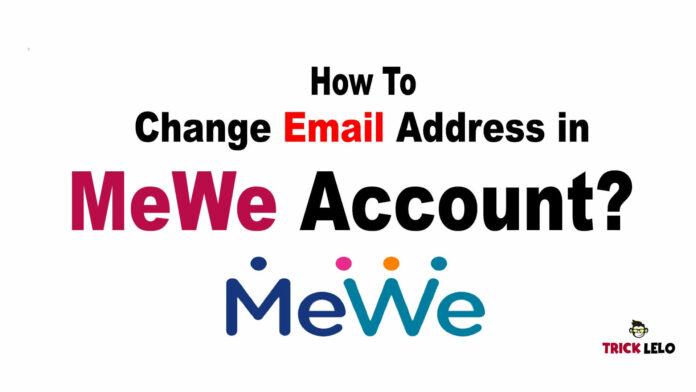 Hey guys! Today, in this article, I will teach you how to change email address on Mewe account. To change email on Mewe account, you have to open Mewe.com website in any web browser.
How to change Mewe Account Email Address from Mewe.com Website?
NOTE: You will not be able to change your email from Mewe App.
Step by step how to change my account Email Address 
First of all open mewe.com website.
2. Go to mewe settings.
3. Go to My Account and click on Email Address(es).
4. You have to add your new email address, then click on Add Email.
5. Enter Current Password to Confirm Changes.
6. Done! After that new email address will be added to mewe acccount.
Aslo Read : 
Tag:- How To Change Email Address in MeWe Account,How To Change Email Address in MeWe APP,Change Email Address in MeWe Account,Change Email in MeWe Account,MeWe Account Change Email Address,MeWe Change Email Address,MeWe Account Change Email,Change Mewe.com Account Email Address,MeWe Account,MeWe.